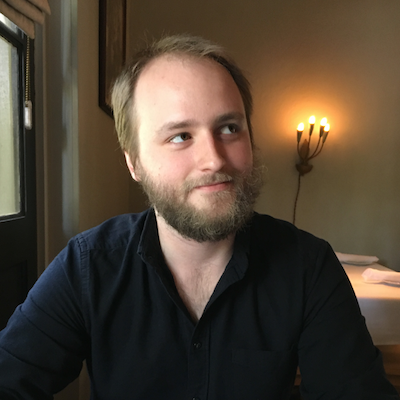 Biography

Terrell Orr is a PhD student studying the US South from a global perspective. He is interested in how capitalist transformations of agriculture—from emancipation to the Green Revolution—have variously divided and united workers and growers in the US South, the Caribbean, and Latin America.

His dissertation research focuses on labor and capital in Florida and São Paulo's intertwined citrus industries and he is currently preparing an article for publication on the UFW's organization of Florida grove workers during the 1970s and '80s.
Research
Education

Education:

BA, University of Central Florida, History & Political Science, 2013.

MA, University of Central Florida, History, 2016.
Other Information

Of note:

Tinker Field Research Grant, Latin American and Caribbean Studies Institute, 2019.

William Jennings Bryan Award, Department of History, 2019.

Graduate School Dean's Award, Graduate School, 2019.

Gov. LeRoy Collins Award, Florida Historical Society, 2017.

Graduate Student Research Assistantship, Graduate School, 2017-2021.