Graduate Alumni Profiles
Darren Grem (Class of 2010)
Darren Grem is assistant professor at the University of Mississippi. He is the author of Corporate Revivals: Big Business and the Making of the Evangelical Right (under contract, Oxford University Press), a book that details how conservative evangelicals strategically used business leaders, organizations, methods, and money to advance their religious and political ambitions in twentieth-century America.  The dissertation on which this book is based won the Southern Historical Association's C. Vann Woodward Prize for "best dissertation" and the University of Georgia's Robert C. Anderson Award for "outstanding dissertation in the humanities."   Published excerpts examine the business practices and religious activism of fast-food chain Chick-fil-A, the businessmen who backed mid-century evangelical startups like Christianity Today magazine, and the role of religious marketing at Heritage USA, a now-defunct Christian theme park once run by televangelists Jim and Tammy Faye Bakker. Currently, Grem is beginning research on a second long-term project, tentatively titled Hard Times Ain't Gonna Rule My Mind: Postwar Americans and the Great Depression.  It will be an expansive study of how postwar Americans remembered and used the Great Depression in popular culture (music, literature, art, film), in memorial sites and veneration, in sacred and quotidian practice, and in political activism for and against the New Deal state.
Joshua Haynes (Class of 2013)
Joshua Haynes is Visiting Assistant Professor at Miami University in Ohio. Dr. Haynes has been offered an advance contract by SUNY Press for his manuscript, "Patrolling the Border: Theft and Violence on the Creek-Georgia Frontier, 1770-1796," for inclusion in the Native Traces Series.  From 1770 to 1796, Muskogee Creek Indians and colonists engaged in what is often described as chaotic frontier violence.  Dr. Haynes argues that the period instead should be viewed as the struggle of non-state indigenous people to develop a state in response to the threat of colonization.  Using database and mapping applications, he has identified a pattern of Creek raiding that he describes as politically motivated border patrols.  Drawing on pre-contact ideas and two hundred years of political innovation, border patrols harnessed a popular spirit of unity to defend Creek country.  Their actions, however, sharpened divisions over political leadership.  As a state-like institution, border patrols are the key to understanding political violence that otherwise seems random.
Christopher Manganiello (Class of 2010)
Christopher J. Manganiello has served as the Policy Director at Georgia River Network since January 2012.  Prior to that he was a University of Georgia and Georgia Gwinnett College faculty member.  Chris has published in the Journal of the History of Biology and the Journal of Southern History, and was co-editor, with Paul S. Sutter, of Environmental History and the American South: A Reader (University of Georgia Press, 2009).  He is working on a book, titled Southern Water, Southern Power: How the Politics of Cheap Energy and Water Scarcity Shaped a Region (The University of North Carolina Press, forthcoming in 2015).
Tore Olsson (Class of 2013)
Tore Olsson is Assistant Professor of History at the University of Tennessee. Olsson's teaching and research examine the twentieth-century United States in global perspective, with an emphasis on agriculture, food, environment, rural history, and Latin America, particularly Mexico. Olsson is working on his first book, titled Remaking the Rural World: The American South and Mexico in the Twentieth Century (under contract, Princeton University Press), which is based on his 2013 dissertation, which was recently the winner of the Oxford University Press USA Dissertation Prize in International History, granted by the Society for Historians of American Foreign Relations, and the Gilbert C. Fite Dissertation Award for best dissertation in agricultural history from the Agricultural History Society. His research for the dissertation and manuscript has been funded by the Social Science Research Council, the Miller Center for Public Affairs at the University of Virginia, the Society for Historians of American Foreign Relations, and several others.
Jenny Schwartzberg (Class of 2010)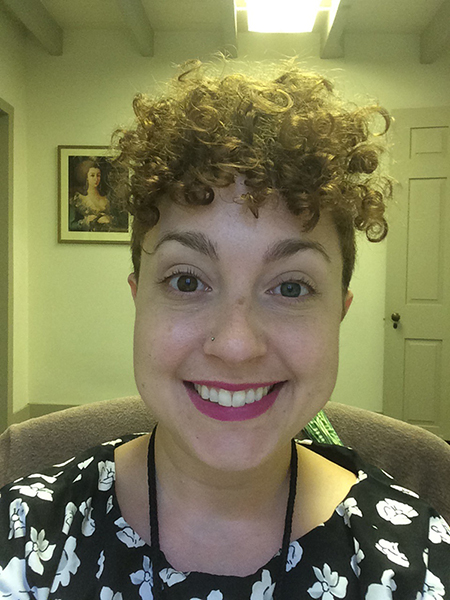 What is your current job?
I'm currently working as the Education Coordinator at The Historic New Orleans Collection - we're a museum, publishing house, and research center located in the French Quarter. My main duties center on developing curriculum based on our holdings, creating and leading professional development opportunities for educators, and working with students to conduct research in our archives.
How did you find this job?
The main requirements for this position were teaching experience, the ability to connect with educators and students in a meaningful way, and the capacity to be adaptable and flexible in teaching methods. It's been exciting to explore education outside of the classroom, while still having that direct link to history and teaching.
What other jobs had you had since graduating?
Before starting at THNOC, I taught history at Delgado Community College in New Orleans. It was a big shift to move from UGA's classrooms to Delgado's - most students were first in their families to attend college and came from under-served neighborhoods. Teaching at DCC helped me to develop a student-centered teaching philosophy that still guides my educational outlook.
Does your job play to any strengths you developed as a graduate student in history?
Definitely - my time at UGA helped me develop the ability to make history accessible to students. I tend to focus on social and cultural history, as I find that students tend to gravitate more towards recognizable themes and ideas - this is something I picked up from TAing for Drs. Shane Hamilton, Miranda Pollard, and Steven Soper. Above all, working with Dr. John Morrow has had an enormous impact on my development as an educator - his passion, eye for analysis, and sense of humor have been hugely influential in shaping how I work with history.
Ken Shefsiek (Class of 2010)
Since 2012, Ken has been an Assistant Professor of History at the University of North Carolina Wilmington, where he also directs the graduate program in public history. He is the author of Set in Stone: Creating and Commemorating a Hudson Valley Culture, recently released by the State University of New York Press. Using a microhistorical approach, he explores ethnocultural creolization during the long eighteenth century in a community founded by Walloons in a Dutch cultural region in an English colony. He further explores the nineteenth-century commemoration of New York's historic ethnic diversity in the context of scientific racism. Between 2006 and 2012, Ken served at the director of the Geneva (NY) Historical Society, overseeing the operations of a local history museum and three historic house museums.
Drew Swanson (Class of 2010)
Drew Swanson is Assistant Professor of History at Wright State University, where he teaches classes in American, environmental, food, and 19th century history.  Born in rural Virginia, he is a graduate of the University of Georgia and worked as a farmer, zookeeper, and natural resource manager before turning to academia.  Prior to accepting a position at Wright State, he taught at Millsaps College in Jackson, Mississippi, as an Andrew W. Mellon Foundation postdoctoral fellow.
Alexa Claremont (Class of 2005)
What is your current job?
I am a high school history teacher in Nashville, TN. I teach AP European History, AP US History (where I use many of the books and resources from my classes at UGA), and standard and Honors US History. I have served as a mentor teacher to student teachers, including two this year
How did you find this job?
I was definitely assisted in getting this job by my graduate degree in history.
What other jobs had you had since graduating?
I am now in my 14th year in public education, starting in the teaching profession in 2006.
Carole Watterson Troxler (Class of 1964)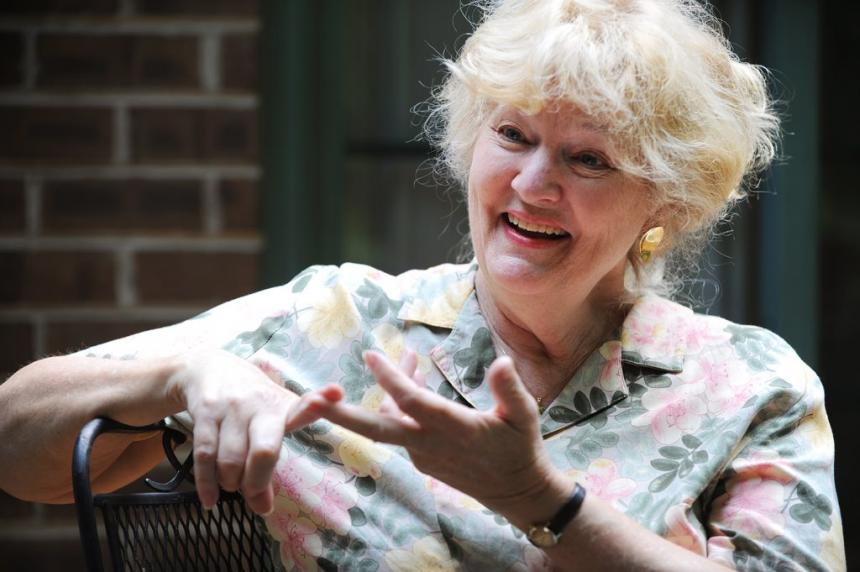 Carole Watterson Toxler is Professor Emerita, Elon University, where she taught from 1970 to 2003. Her scholarly publications include The Loyalist Experience in North Carolina (1976); Shuttle & Plow: A History of Alamance County, North Carolina (co-author with William Murray Vincent, 1999); Pyle's Defeat: Deception at the Race Path (2003), which won the Willie Parker Peace History Book Award; Farming Dissenters: The Regulator Movement in Piedmont North Carolina (2011); The Red Dog: A Tale of the Carolina Frontier (2017), a Young Adult/Adult historical novel; and Sallie Stockard and the Adversities of an Educated Woman of the New South (forthcoming). She has been married over 50 years to the same historian, George W. Troxler. She has two happy and accomplished daughters, and she's an enthusiast of native plants and traditional music of the British Isles. She's an Upland South environmental activist, and she's still writing history.