Image: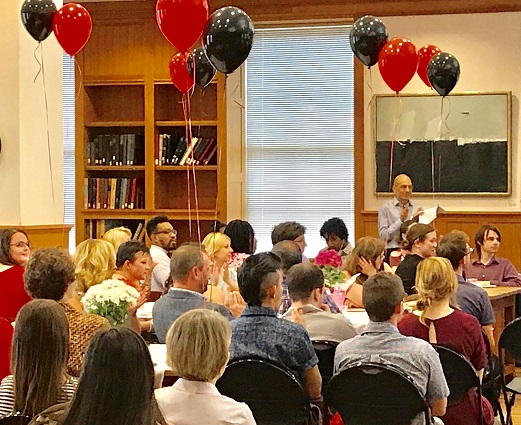 The history department, friends and family honored our graduating seniors in history and annual award recipients at a reception May 10 in the Zell Miller Learning Center.
We also presented the first certificates of completion in the new interdisciplinary Museum Studies Certificate Program to three graduating seniors in history.
Photos of our award recipients may be found on our Facebook page @UGAHistory, and a copy of the program listing our awards and graduating seniors may be found here - Awards Program 2019.