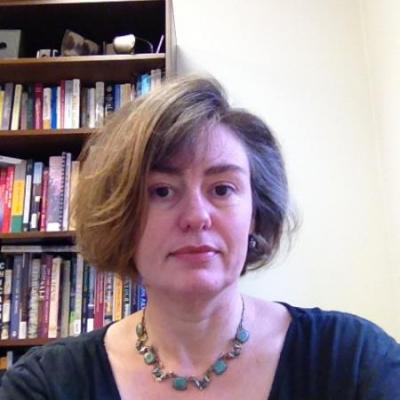 Associate Professor
Director, Museum Studies Certificate Program
Biography

Akela Reason is the author of Thomas Eakins and the Uses of History (U. Penn Press, 2010), which won the 2011 Southeastern College Art Conference Award for Excellence in Scholarly Research and Publication. In addition to teaching, she has worked at the Smithsonian Institution, the Philadelphia Museum of Art, and the High Museum of Art. She is currently preparing a study of the politics of Civil War monuments in New York City during the Gilded Age. She has also published several articles and essays. In summer 2016, she founded the department's Summer Public History program in Washington DC. 
Research
Selected Publications

Selected Publications:

Reason, Akela. Thomas Eakins And The Uses Of History. Univ. Penn. Press, 2010. Print.
Education

Education:

PhD, University of Maryland, American Visual Culture 2005
Other Information

Of note:

Research Fellowship, Willson Center for the Humanities and Arts, 2012-2013